1 An overview of the history of sunglasses in the 1920s
The 1920s is an important era because it marks the beginning of modern society and culture. Sunglasses became a popular accessory during this period, especially driven by movie stars and fashion pioneers. The origin of 20s sunglasses can be traced back to World War I, when soldiers wore special goggles to protect their eyes. These goggles were transformed into sunglasses after the war and introduced to the civilian population. With the popularity of sunglasses, sunglasses of various shapes and materials have appeared. Some of the more popular styles include "claw" and "mouse eye" shaped frames, as well as black and brown lenses for eye protection.
2 The renaissance of 20s style sunglasses
20s style sunglasses are experiencing a renaissance these days. This retro design and color has been welcomed by the younger generation and has become the new favorite of the fashion industry. The 20s sunglasses feature smaller frames, reflective lenses, and stylish color options. Sunglasses with metal frames are typical of this style, and at the same time have a retro texture. Reflective lenses are also one of the typical features of 20s sunglasses, they bring people a double visual effect. In modern popular culture, 20s-style sunglasses have played an important role in movies, music and fashion.
3 The design and trend of women's sunglasses in the 1920s
In the 20s, women's sunglasses design focused on the gorgeous decoration of the frame rather than functionality. Some popular designs include frames adorned with jewelry and precious metals, as well as tiny lenses. 20s style sunglasses for women include round and square designs that can help soften facial lines. Modern women can also choose 1920s-inspired sunglasses to suit their face shape and style, such as skinny frames with jeweled accents or tiny lenses with pearl embellishments.
4 1920s Men's Sunglass Designs and Trends
In the 20s, men's sunglasses were designed with more emphasis on functionality, such as designs that can protect the eyes from sun damage. Some popular styles include sunglasses with aviation design elements, and mouse eye sunglasses with metal frames. Modern men can opt for 20s-inspired sunglasses, often in black or brown, with metal or plastic frames. These sunglasses can also be paired with vintage style clothes and accessories such as leather jackets and motorcycle helmets.
5 The design and trend of motorcycle glasses in 1920s
Motorcycle glasses from the 20s are known for their unique designs and functionality, these glasses are usually made of soft rubber material that can be easily adapted to different face shapes. The glasses are also equipped with wind and dust resistant lenses for better visibility and protection for the rider. Modern motorcycle glasses have inherited designs from the 20s, but also incorporate modern technology, such as night vision and UV protection, to make them more practical. Abdosy's motorcycle glasses products have a 20s retro style design, using high-quality materials and modern technology to provide riders with a comfortable wearing experience and high-quality visual effects.
6 How to choose your own 1920s style sunglasses and motorcycle glasses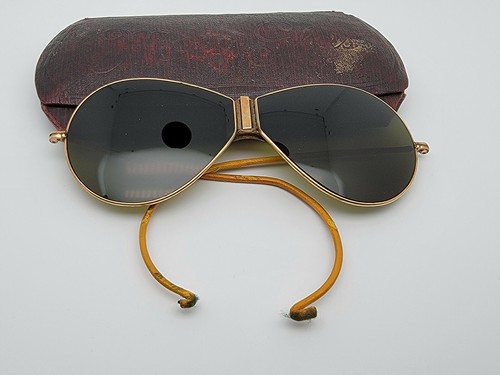 Choosing the right 1920s style sunglasses and motorcycle glasses for you requires consideration of your face shape, personal style and practical needs. For people with soft facial lines, it is suitable to choose smaller frames and small lenses, which can make the facial lines more prominent. And those with tougher facial contours can choose larger frames and wider lenses to balance the facial lines. When choosing a color, you can choose a color that suits your skin tone and hair color, while taking into account the reflective effect of the lens and the usage scene. For cyclists, it is necessary to choose motorcycle glasses with windproof and dustproof functions to ensure safety and comfort. In addition, the choice of brand and material is also a very important factor. The quality of brand and material determines the comfort and lifespan of sunglasses and motorcycle glasses. Abdosy's products use high-quality materials and advanced technology to ensure the quality and comfort of the products.
7 How to Care for 1920s Style Sunglasses and Motorcycle Eyewear
There are a few things to keep in mind when caring for 1920s style sunglasses and motorcycle glasses:
Wipe the lenses and frames with a clean soft cloth, avoiding the use of chemicals and abrasive materials;
Avoid exposing sunglasses and motorcycle glasses to heat, humidity or direct sunlight;
Put sunglasses and motorcycle glasses in a special case or sunglasses bag to avoid scratches and bumps;
Wash and replace lenses regularly to maintain vision and protection.
8 Fashion tips for 1920s style sunglasses and motorcycle glasses
Whether it is sunglasses or motorcycle glasses, they can add a retro style to people's outfits. Here are some fashion outfit suggestions:
Pair it with a leather jacket and jeans to show the tough guy style of the 20s motorcycle culture;
With a gentleman's hat and a suit, it shows the elegant demeanor of the upper class in the 20s;
Show the exotic romantic style of the 20s with ethnic clothes and accessories;
Pair it with a dance skirt and retro high heels to show the cheerful atmosphere of the 20s hot dance scene.
Among the matching suggestions above, both sunglasses and motorcycle glasses can add points to the whole look, allowing people to show their unique personality and style in the matching.
Summary: Retro Revival , Pursuing the retro style of the 1920s: the design and trend of sunglasses and motorcycle glasses in the 1920s
1920s style sunglasses and motorcycle eyewear are unique in design and functionality. Whether you are a man or a woman, you can choose products that suit your style and needs, match them with different dressing styles, and show your personality and sense of fashion. Based on high-quality materials and advanced technology, Abdosy's products design a variety of stylish and practical 1920s-style sunglasses and motorcycle glasses, suitable for various occasions and needs. At the same time, maintaining these products is also very important, requiring attention to cleaning and storage methods to ensure the life and comfort of the products.
Finally, it is suggested that when consumers choose 1920s-style sunglasses and motorcycle glasses, they should choose according to their own needs and wearing style. At the same time, pay attention to the choice of brand and material to ensure the quality and comfort of the product. Abdosy's products are not only fashionable and practical, but also have high-quality materials and advanced technology, making them the best choice for consumers.
Extended reading:
Retro 70s Sunglasses Are The Best Style For Men
What Styles of 80s Retro Sunglasses are Suitable for Men