1, Bad Bunny's Background and History
Bad Bunny was born in San Juan, Puerto Rico, in 1994. He started writing songs and performing at a young age, and his breakthrough came in 2015 when he released his first track on SoundCloud. He gained attention in 2016 with his song "Diles," which was a hit in Latin America. Since then, he has become one of the most popular Latin music artists in the world, collaborating with artists such as J Balvin, Cardi B, and Drake.

In addition to his music career, Bad Bunny is known for his unique style, which includes his signature glasses. He often pairs his glasses with bold outfits and accessories, creating a look that is both fashionable and playful.
2, Design and Features of Bad Bunny
Sung
lasses
Bad Bunny glasses are designed with an emphasis on bold, retro-inspired style. They typically feature thick frames, oversized lenses, and bright colors. The frames may be made of plastic or metal, and the lenses may be tinted or clear.
Bad Bunny Yellow Sunglasses
Bad Bunny Green Sunglasses
Bad Bunny Black Sunglasses 

The glasses are also available in a range of shapes, including square, rectangular, and round. Some styles may feature embellishments like rhinestones or geometric patterns.
3, Impact of Bad Bunny Glasses on Fashion Trends
Bad Bunny glasses have had a significant impact on fashion trends, particularly among young people. The retro-inspired style has become increasingly popular in recent years, and Bad Bunny's glasses have helped to popularize this trend.
In addition, the popularity of Bad Bunny glasses has led to an increase in demand for bold, oversized glasses in general. Many fashion brands have released their own versions of the style, and it has become a staple accessory for music festivals and other events.


4, Bad Bunny Heart Sunglasses
In addition to the iconic Bad Bunny Sunglasses, the Puerto Rican singer is also known for wearing heart-shaped Sunglasses in some of his music videos and live performances. These glasses add a touch of playfulness to his image and have become a sought-after item for fans and fashion enthusiasts alike.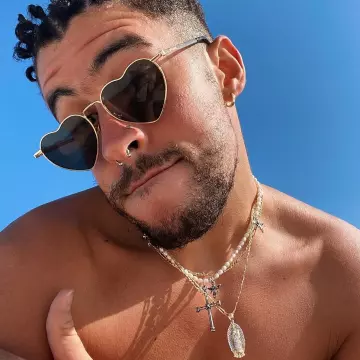 The heart-shaped Sunglasses come in a variety of colors, with some featuring tinted lenses. They are typically made of lightweight materials like plastic or metal, making them comfortable to wear for extended periods of time.

While Bad Bunny heart-shaped Sunglasses may not be suitable for everyday wear, they are perfect for special occasions like music festivals, concerts, or costume parties. They can be paired with bold outfits or kept simple to add a pop of color and whimsy.

Abdosy sunglasses can also be worn with heart-shaped glasses for a fun and unique look. For example, a pair of Abdosy cat-eye sunglasses with pink tinted lenses would complement a pair of pink heart-shaped glasses perfectly. The key is to have fun and experiment with different combinations to find the perfect look for you.


Celebrity glasses: elton john heart glasses
5, How to Pair Bad Bunny Glasses with Abdosy Sunglasses
Abdosy sunglasses can be paired with Bad Bunny glasses to create a unique and stylish look. Abdosy sunglasses are known for their simple yet fashionable design, which complements the bold style of Bad Bunny glasses.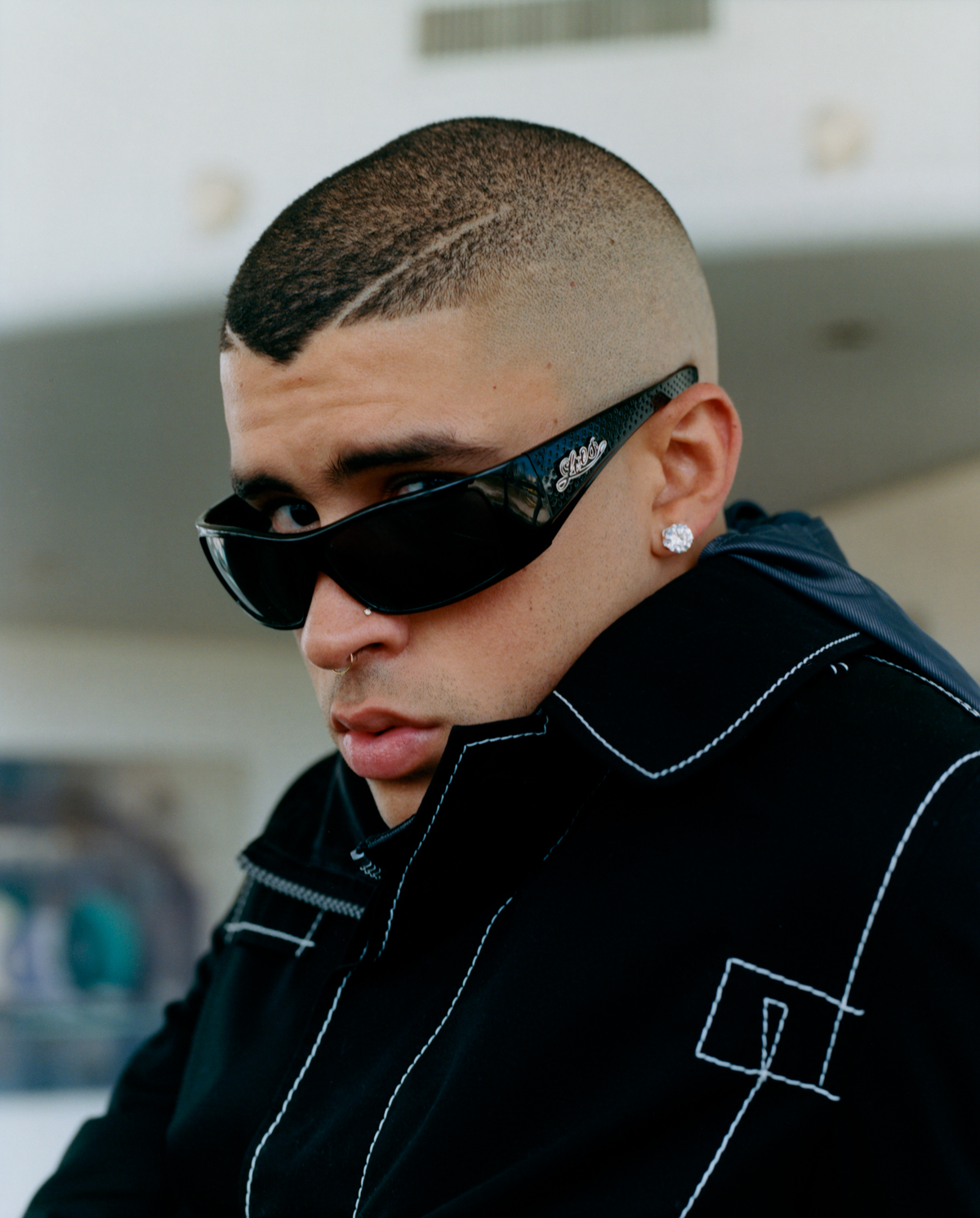 To create a cohesive look, it's important to choose Abdosy sunglasses that match the color and style of your Bad Bunny glasses. For example, if you're wearing red Bad Bunny glasses, you might pair them with Abdosy sunglasses with red frames or lenses.

Abdosy sunglasses are also a practical choice for outdoor activities and other situations where you need UV protection. They are made with high-quality materials and are designed to provide both style and function.


6, Influence of Bad Bunny Glasses on Abdosy's Product Design
The popularity of Bad Bunny glasses has also influenced Abdosy's product design. Many of Abdosy's sunglasses incorporate elements of the bold, retro-inspired style that Bad Bunny glasses are known for.

For example, Abdosy's "Miami" sunglasses feature oversized lenses and a thick, rectangular frame, creating a look that is reminiscent of Bad Bunny glasses. Other styles, such as the "Safari" and "Bella" sunglasses, incorporate bright colors and geometric patterns.

Overall, the influence of Bad Bunny glasses on fashion trends has been significant, and it's clear that this trend will continue to inspire designers and fashion lovers for years to come.
Buy the same Bad Bunny Sunglasses:White Cat Eye Sunglasses